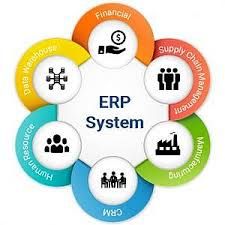 ERP Implementation with Odoo
There's no getting around the fact that ERP deployment is a major undertaking, but the process doesn't have to be painful. With proper planning and execution, implementing an ERP system should be a smooth process and quickly improve efficiency across your business.
We support in implementing ERP in various industries using Odoo platform. Odoo, previously called Open ERP, is a modern model of software design that enable, rapid, universal and at lower cost scalability. Since the solution is supported by both an editor and a large community of developers and user of worldwide.
No matter what type of business you're in, implementing an ERP solution is a critical project that must be taken seriously. From concerns about cost and demonstrating ROI, to practical considerations about who will manage the process at your company, ERP implementation efforts require commitment by a project team and support by business leaders to ensure success.